Message
The Druckerei zu Altenburg is Once Again Certified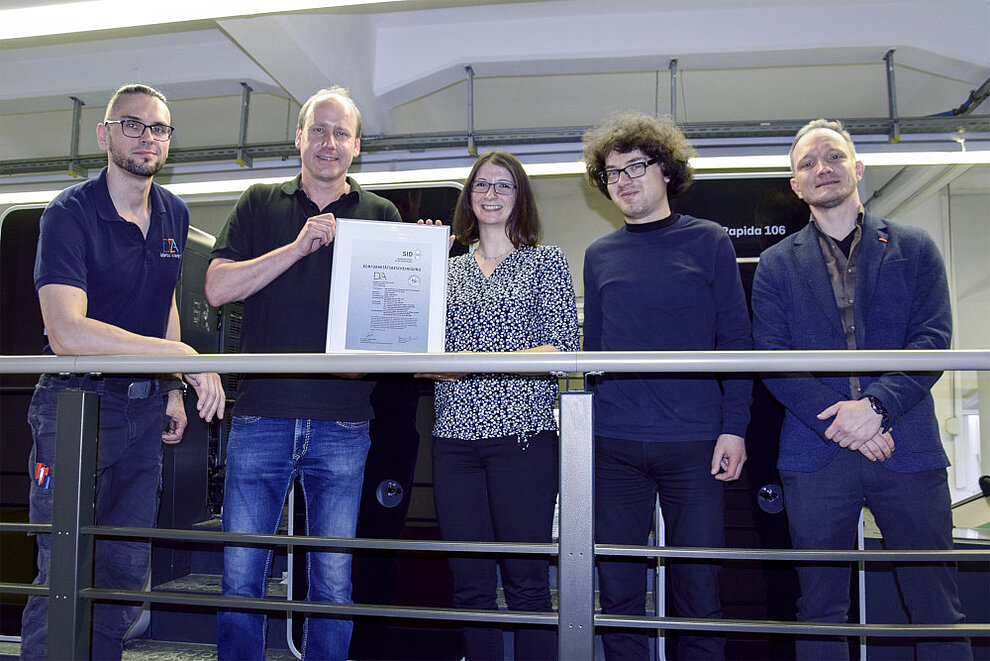 The tradition-rich printing company from Altenburg, Germany has once again passed the assessment in accordance with Process Standard Offset (PSO) as per ISO 12647-2. In addition to the "old" Rapida 106, the new Rapida 106 X was also verified for the first time. In addition, DZA's Fujifilm digital printing press was recertified for printing digital data in accordance with ISO 12647-8.
After the extensive installation work that had to be completed in the course of moving the Rapida 106 and the new installation of the Rapida 106 X, Erik Scharf, technical manager at DZA, was very satisfied with the successful completion of the certifications. The installation process of the new Rapida 106 X, followed by the technical acceptance test carried out by SID, was not completed until the summer of 2022.
As an environmentally conscious company, DZA offers printing on papers certified in accordance with FSC® as well as PEFCTM specifications. If desired, climate-neutral production of printed products can also be accomplished by DZA.
---