Packing Gauges AMG S, M, L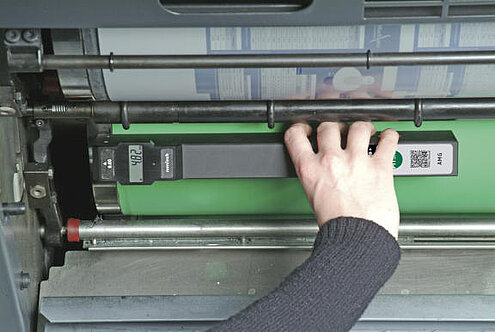 The Packing Gauge AMG is suitable for any cylinder diameter and is available in sizes S, M, and L. The AMG measures and digitally displays the height of the blanket or the printing plate above the bearer or measuring ring in an instant, even for cylinders that are difficult to reach.
The AMG L can even be used for measuring the height of varnish plates or flexography clichés.
Due to its convenient size, the device can be placed on the printing plate or blanket with only one hand and can be used without it needing to be rotated or moved.
This allows the measured values to be precisely recorded without any influence due to pressure variations or inaccurate cylinder parallelism during placement. The measured values can be saved during the measurement and easily read outside of the press.