Message
Visit PITSID at FACHPACK in Nuremberg
The main highlight at the PITSID stand 7A-207 is our new 2D measuring system. The innovative 2D Measuring System MICRO CONTROL is very easy to use and determines the dimensions and shapes of objects of various sizes with a resolution in the micrometer range. Even extremely thin objects, such as paper and cardboard, can be easily measured. The system shows its strengths particularly in linearity measurements, angle determination and length measurements. Particularly noteworthy is the fact that even transparent objects can be measured without any problems. The measuring system is based on a reference surface that is designed as a coded coordinate system, the Point Area. After contacting an object with mechanical measuring tools, a smartphone is used to acquire a live image. Internal calculations determine the exact position of the measuring tool, thereby ensuring the determination of a wide variety of dimensions, angles, linearities, etc.
Applications include areas within the printing and paper industries, as well as many other industries where accurate measurements are essential. For example, the results of die-cutting or trimming processes can be checked very quickly and with the highest precision using this sensor-based method.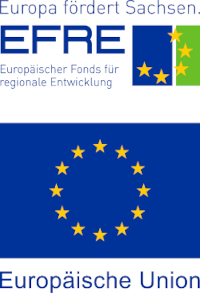 Of course, our other well-established measuring devices will also be at the stand. The booth was also funded by the European Union and the Sächsische Aufbaubank. These include the Separating Force Gauge PEEL CONTROL for simple, straightforward measurements of the opening forces of packages that have been closed with a sealing seam, as well as the Contact Zone Measuring System NIP CON SMART for the fast and reliable determination of the nip pressure forces between rollers. Its one-of-a-kind operation and the possible savings of up to two-thirds of the usual adjustment time have already convinced many users of the advantages of this measuring system.Even if our products already help you in your operations, please stop by. We are continuously developing new products and have integrated one or the other special feature that you might have been wishing for.
A visit is well worth it. The PITSID team is looking forward to having inspiring discussions with you.
Visitors to the stand can also find out about the services offered by the Sächsisches Institut für die Druckindustrie, a sister company of PITSID GmbH. This group is involved in research and development for the printing and packaging industries, as well as providing services for companies in these sectors. This includes the determination of material properties, certifications and machine acceptance tests according to the applicable standards.
We look forward to your visit to our stand 7A-207 and to having stimulating conversations with you.
---